When marriages break down children are swept into the vortex of their parents 'embittered emotions. A relationship requires Trust, Faith, Hope and most importantly Love. Out of all these, trust is the most abused emotion, because even though nobody wants to break somebody's trust, people end up deceiving almost everybody. The rate of betrayal is high among the couples. So with the increased rate of cheating and infidelity, people have been trying to track their spouses, just to be sure if they're loyal with them. The reasons are genuine enough, and that has lead to the efficient use of technology, by introducing smartphone monitoring software. If your hasband is Sony Xperia XA1, Xperia XA1 Ultra, Xperia XZ3. Xperia 1, Xperia 10 or Xperia 10 Plus user, our tracking app will be helpful.
There are legitimate monitorina app available widely, and likewise there are shams as well. There are many ways to catch cheating husband with monitoring software. The basic requirement would be one time access to the husband's Xperia cell phone. Lets dig up deep into this, and know more about how a cell phone tracking app can help you reveal the truth. Help you to take positive measures to avoid the collapse of the family.
A Xperia Spy App can be your personal detective to spy your husband, and it can unveil the hidden secrets of your husband. mSpy is one such Xperia XA1/XA1 Ultra/XZ3/1/10/10 Plus monitoring software, that works just like any other application, but the most impressive thing about it is that it's not traceable! Yes. you can track down all the activities of your husband in a hidden plan. Another extraordinary thing about it is that it doesn't add burden to or interfere with the functioning of the phone.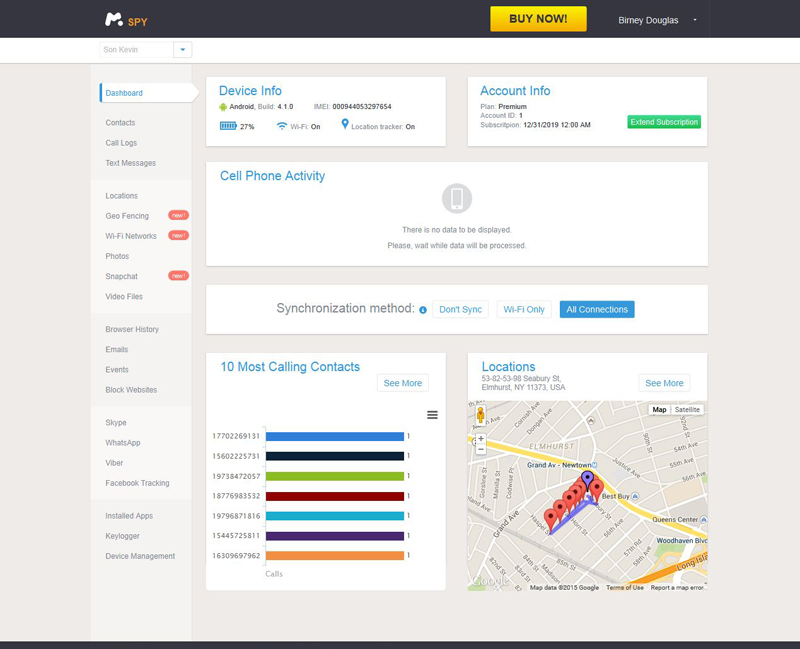 With the provision of such a stealth monitoring app, the customer can now monitor the following activities of your husband:
1. All Text Messages, and receivers and senders information with the date and time stamps.
2. Call Recording and Environment Listening, hear all the calls and the surroundings of the Xperia smartphone.
3. IM's conversations, such as Facebook, Viber and WhatsApp.
4. Email monitoring, i.e. full access to the emails sent/received, email addresses of the recipients, and their other details.
5. GPS tracking of the husband, live tracking and history of visited places, exact addresses as well.
6. Website history analysis, with entire information on which websites have been accessed via the target smartphone's browser.
7. All Calls made and received, and details of the caller(s).
You can get best Xperia Monitoring App via clicking below button.
mSpy has created itself as an optimum Android/IOS monitoring spyware, and it offers a wide range of services via its spying software, that covers up all the prerequisite of our customers.
Tip: If you find your husband derailed, please do not blindly blame, not make a fuss. You should settle down and have a good talk. Marriages were broken and lives ruined by the revelation of double-dealing. A conflict is not the fault of just one person or the other; they are often both to blame, because it takes two to tango.